The Beam+ mobile telepresence robot is the right solution for very small enterprises and individuals.
Remote communications with that extra human touch
Are you looking for a telepresence solution for a domestic environment or an individual office? Designed by Suitable Technologies and distributed by Awabot, Beam+ is the robot you need. Capable of functioning for two hours without recharging and benefiting from reduced administrative effort, it is perfect for everyday or occasional use by a limited number of users.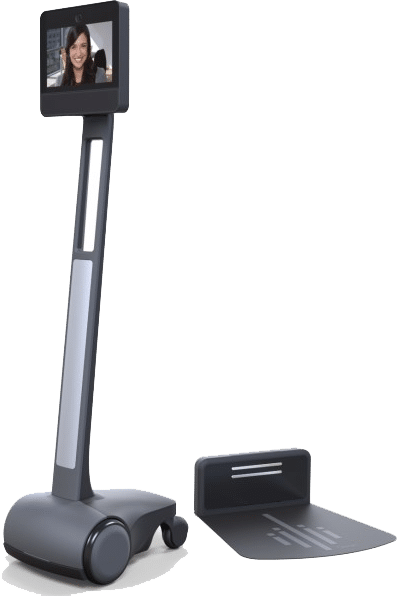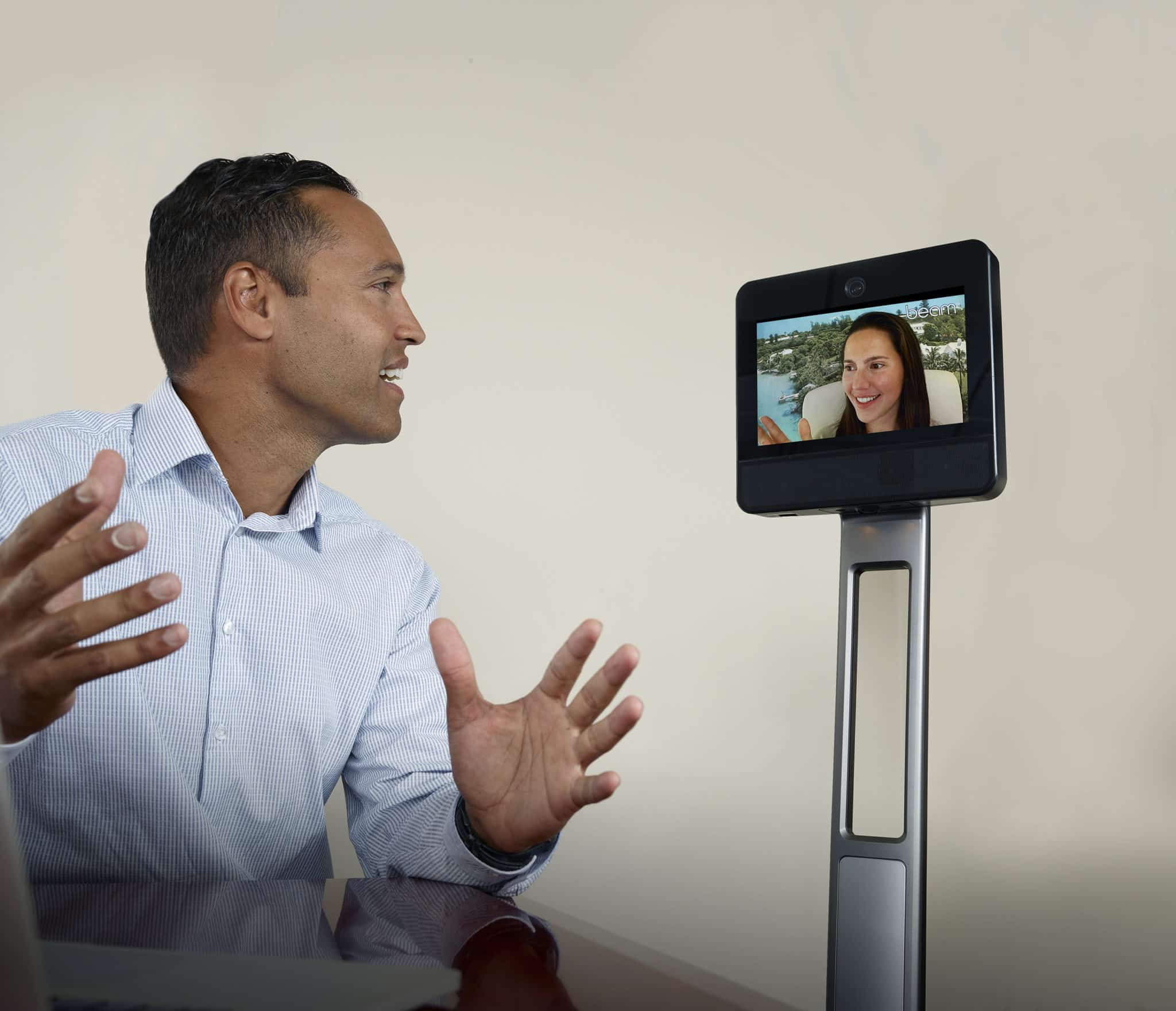 Technical characteristics of the mobile telepresence robot for private individuals and very small enterprises
Two 640 x 480 HDR cameras: wide viewing angle, digital zoom x2
LCD screen: 10-inch
4 microphones: 3 on front, 1 on back
Dimensions: height 1.35 m, width 32 cm, length 41.7 cm
Weight: 17,7 kg
2 h without recharging for every 2 hours' charging time
For further technical information on the Beam+ telepresence robot, read the comparison sheet below.
An affordable, elegant mobile videoconferencing solution
Invite a friend, family member or customer to drop in for a little virtual visit using the Beam+ mobile telepresence robot!
Starting up the robot couldn't be simpler. Its rapid installation and intuitive operation permit everyday connections that bring a more human touch to your business meetings (small organisations) and private conversations (house or apartment).
The robot is controlled using a computer, a tablet or a smartphone connected via Wi-Fi or 4G.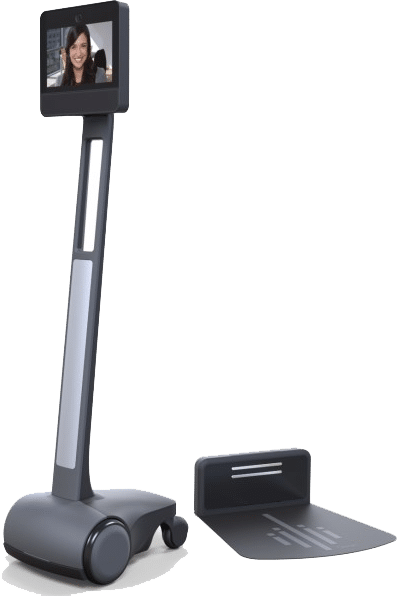 Solutions
Another solution… Beam+Max!
The robot of reference among telepresence robots for service environments