Does your organisation have a site that is particularly representative of your expertise and your image? Whether it's a showroom or an event space, would you like your visitors to be able to access it easily without having to travel? Major customers, prospects, preferred partners or just Very Important Persons, etc. Invite your contacts to visit your place of innovation without having to travel thanks to the BEAM mobile telepresence robot
Immersive experience:
the solutions are still too limited
Numerous solutions for virtual visits exist: immersive videos viewed using a virtual reality headset, for example, 360° images, etc. However, this type of equipment is very limited at the level of interactions and presents fixed environments that are far from the dynamic everyday life of the real world. The so-called immersive experience remains limited and impersonal.
Teleport your partners to the heart of your production site with BEAM!
What could be more immersive than to open the doors of your production to them in remote access and real time?
The virtual visitor takes over the controls of the BEAM robot, moves around the remote location in real time and can talk to people on-site, whether these are your own personnel or other visitors who are physically present.
Mobile telepresence for remote visit
The BEAM telepresence solution consists of:
a videoconferencing system for real-time interaction with remote partners;
a mobile base that allows visitors to move around in a space as if they were really there.
Ask for a demonstration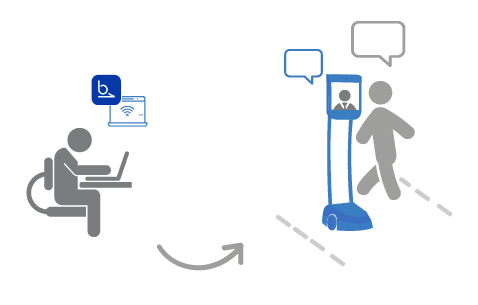 Log in to the BEAM app from your computer, tablet or smartphone!
Control your BEAM robot remotely and interact freely!
"Since we introduced BEAM into our various Applied Innovation Exchanges throughout the world, we have had more and more high-quality discussions with California, Sweden or Singapore, and this shows our customers the strength of the network that Capgemini has created."

Jean-Claude Guyard, Development Director, Cap Gemini

"AWABOT and Entreprise DU FUTUR – it's all about "PHYGITAL"!
The telepresence of  BEAM robots has given the Entreprise DU FUTUR networking site a valuable tool that shows off our vision of the phygital world: a fully merged interaction between the physical and the digital in the service of a unique user/customer experience!
How we use BEAM :
to hold phygital meetings with our colleagues, staff members and partners when it's not possible to be physically present in Paris;
to show off and explain our innovation area during sales meetings;
to organise phygital visits at events such as trade fairs and conferences."
Alban Guyot, Brand Manager, Entreprise DU FUTUR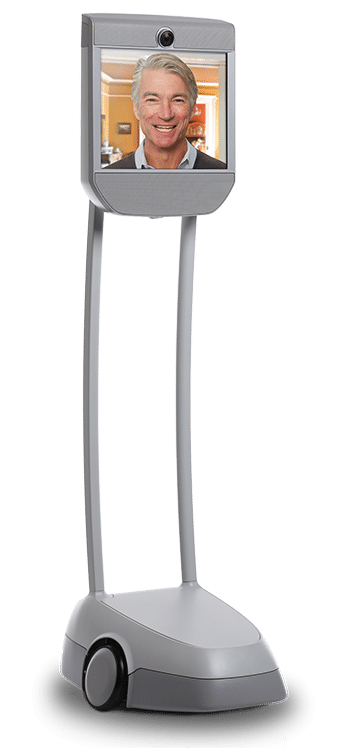 Solutions
The right solution for remote visits to showrooms or innovation spaces : BeamPro

Designed by Suitable Technologies and distributed by Awabot, BeamPro is the robust, reliable telepresence robot for highly frequented and/or noisy spaces.
BEAM is also a tool for...