During this age of digital transformation, it is necessary to give the teaching teams the possibility of collaborating and acting remotely. The BEAM mobile telepresence solution allows school establishments to encourage high-value-added teaching and supervision.
To be present remotely: a necessity for teaching teams
Many teachers give their courses in a number of different French and foreign establishments.
Isn't it difficult for them, when travelling in this way, to stay in touch with their pupils and monitor projects from remote locations?
At the same time, isn't it costly, in terms of both money and time, to have to travel in order to be present on-site for sometimes only short periods?
Open the frontiers of knowledge!
With BEAM mobile telepresence, teachers can give their courses remotely, and help their students even when their schedules are tight.
Whether for committees, workshops or even departmental meetings, external partners can be present in an establishment without having to travel.
Mobile telepresence: a tool for distance teaching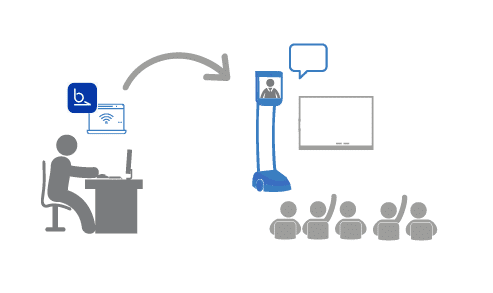 Connect to the BEAM app from your computer, smartphone or tablet!
Control your BEAM robot remotely and interact freely!
Thanks to BEAM, the establishment is able to call on a wide range of actors and experts from all around the world, and at the same time can continue to develop its teaching methods.
BEAM encourages remote participation and collaboration by transforming teaching practices in line with the needs of the digital school. When connected to the BEAM application via a computer or tablet, users can, firstly, interact with their remote partners.
They can also move independently around the remote site thanks to the solution's very simple controls. In this way, they can take part in work meetings or distance training as if they were actually present and then leave the room at their leisure to enjoy a moment of relaxation among friends. They can build the relationship with their students or colleagues, for example around the coffee machine.
BEAM can also be valuable for students by supporting the continuity of education of students who are unable to attend school. A digital tool in the service of the connected school and the teaching practices of tomorrow, BEAM is consistent in all ways with the digital future of the education world.
Ask for a demo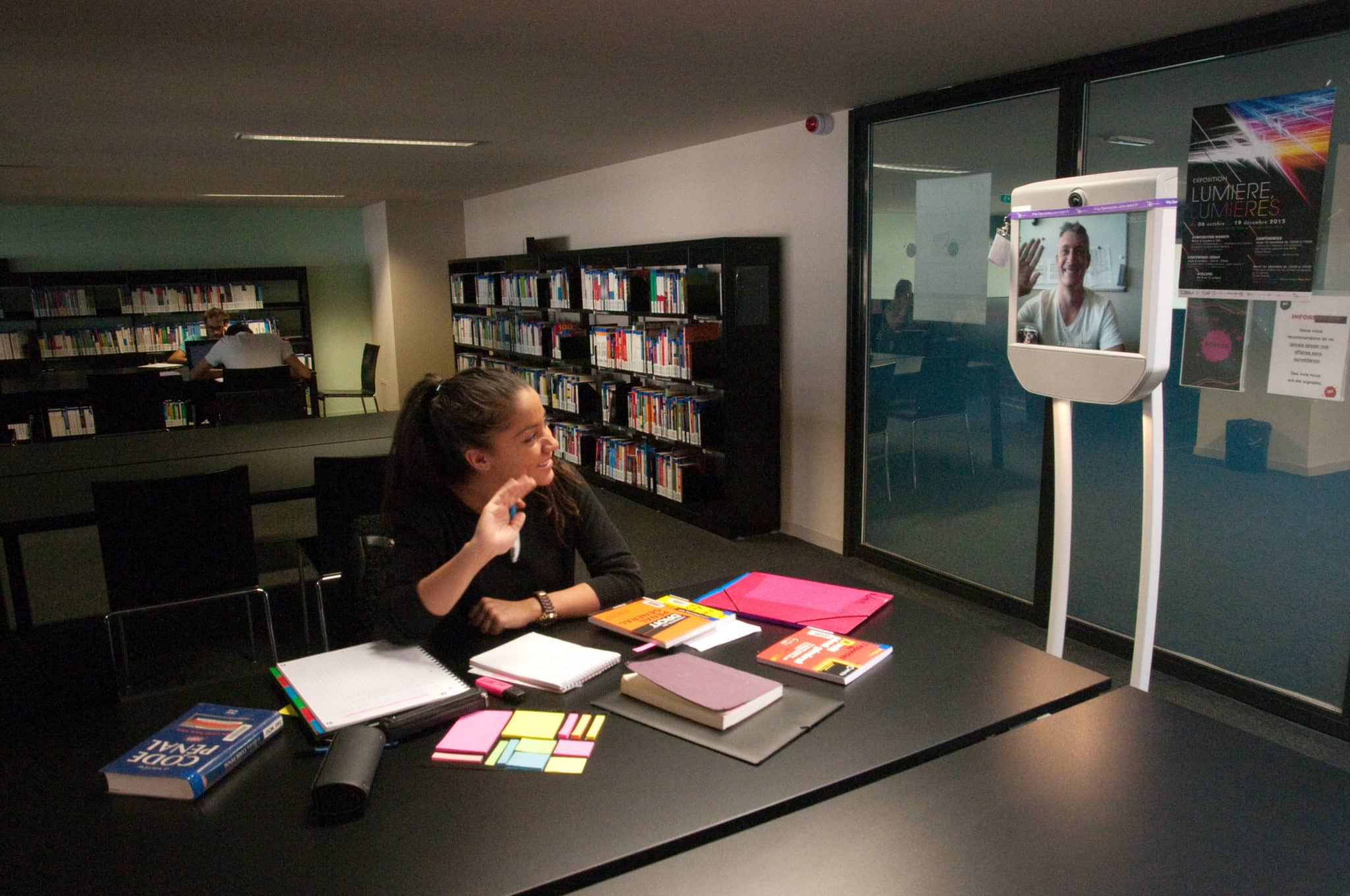 ""It's a genuine "mobile teleportation " tool that creates a new form of communication and places the focus on the human relationship.""

Jean-Pierre Berthet, Director of the Digital Experimentation Center at Sciences Po

"Our school welcomes 270 handicapped students every year. A year ago, the Handicapped Student Centre of Sciences Po decided to choose this solution thanks to the support of BNP Paribas.
Now, our three telepresence robots, which we have named Lou, Jess, and Alex, are used every day by our handicapped students, teachers or employees. All the users have been won over by the highly intuitive operation of these robots."
Elsa Géroult, Manager for Handicap Issues, Sciences Po
BEAM is also a tool for...