The telepresence robot designed for highly frequented and/or noisy spaces.
Robust enough to steer its way through very large and/or very highly frequented locations in perfect safety. Large enough to embody the user like no other videoconferencing solution. A sophisticated audio/video system for comfortable, free-flowing interactions, even in noisy environments. Eight hours without charging for day-long operation. BeamPro: the high-performance mobile telepresence robot.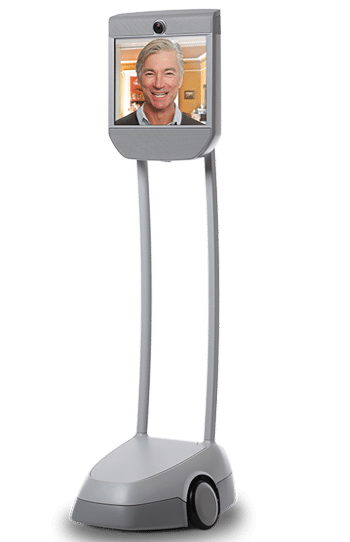 BeamPro:crafted to be your embodiment!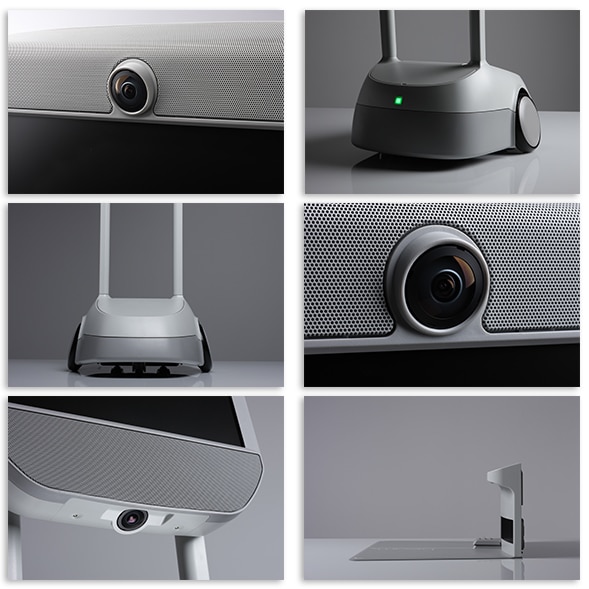 Base mobile roulant jusqu'à 5 km/h
Stability: the robot weighs 50 kg (height 1.58 m, width 38 cm, length 63.5 cm);
Operation without recharging: BeamPro can operate for eight hours without recharging;
Mobility: with a maximum speed of 3 km/h, the robot moves fast enough for users to be able to accompany their contacts easily in a hall in a conference centre, for example;
Parking assistance system: the user can trigger the automatic parking system to cause the robot to return to its charging station by itself;
Management of the Wi-Fi or 4G connection: 2 wifi cards for roaming and 1 USB port for connecting a 4G key;
Content sharing: users can share any static or dynamic content present on their computers;
For further technical information on the BeamPro telepresence robot, read the comparison sheet below.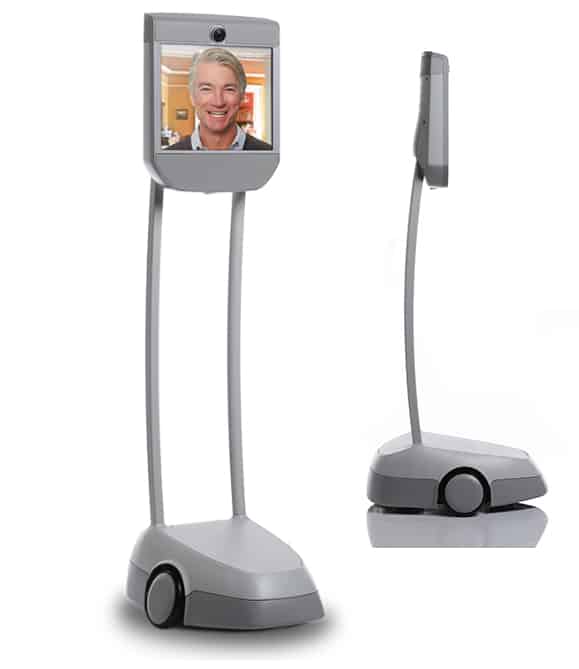 Solutions
Would you like to test the BeamPro telepresence robot?
The acquisition of a technological innovation, however beneficial it is for your activity, must be well thought through and justified. That is why we are inviting you to contact the Awabot team and, after just a few minutes, to take over the controls of our BeamPro telepresence solution: control, test and view for yourself the possibilities of the market's most convincing high-definition, telepresence solution free of charge!
Ask for a demonstration
Contact us