How can you encourage agility and cohesiveness in your geographically distributed teams? Put your trust in a mobile remote collaboration tool, the BEAM telepresence solution. Free up the potential of your multi-site teams and overcome the distances to achieve greater performance.
Distributed teams: unite the concepts of distance, belonging and performance!
How can the members of a team working at different sites, sometimes in different time zones and in differing cultural contexts, manage to be as agile and productive as colleagues who rub shoulders with one another every day?
Very simply by giving them a way of being "together" as often as possible and allowing them to share their "joint everyday activity" thanks to the use of collaborative tools.
Naturally, videoconferencing is an important way of encouraging cohesiveness among distributed teams.
Video-collaboration: essential for the cohesiveness of remote teams
Videoconferencing tools are essential for effective, agile inter-site collaboration. Provided, however, that the video-collaboration experience is a high-quality one. Some of the most frequent reasons for frustration are:
not being able to make your mark at a meeting and feeling forgotten by your colleagues;
when group discussions become intensive, feeling drowned in a "cacophony";
experiencing connection problems or even interruptions during one-to-one conversations;
having the feeling that the real meeting only gets going once you have disconnected, etc.;
feeling dependent on the other person's readiness to connect.
These are all situations that are experienced by various employees and which add new limitations to the geographical distances and are enough to disrupt the team dynamic.
Mobile telepresence to transport you to remote environments
Designed for integration in the new agile working methods and hands-on management approach, BEAM mobile videoconferencing tool is suitable for both formal meetings and stand-up meetings and face-to-face discussions as well as for moments of friendly interaction such as conversations at the coffee machine!
What is more, this tool supports remote collaboration and offers, for example, real-time zoom and screen sharing functions. Designed to overcome the problems facing everyone who needs to work together remotely, it is as close as you can get to actually being there.
Because video-collaboration can no longer be restricted to point-to-point connections, the BEAM telepresence solution consists of videoconferencing equipment together with a mobile base that allows remote users to move freely and simply around the remote site.
This mobility helps embody the connected colleague and in this way enhances the feeling of presence both on-site and at the remote location.
Ask for a demo
""Since we introduced BEAM into our various Applied Innovation Exchanges throughout the world, we have had more and more high-quality discussions with California, Sweden or Singapore, and this shows our customers the strength of the network that Capgemini has created.""

Jean-Claude Guyard, Development Director, Cap Gemini

"I have to tell you that all our sites are equipped with BEAM, so I use it in Singapore, in India, in the USA and I also very frequently use it in France. BEAM allows me to stay in regular contact with people and discuss issues with them. Paradoxically, BEAM makes it possible to get back to basics, to the human relationship.
I am reintroducing the human link with my teams. In the past, we used to travel to see people and talk with them. BEAM is better than that because you travel instantly to see them… but on the other side of the world!
You save yourself the 12 hours of flight time to Singapore, for example."
Armando Zanchetta
General Manager, Nicomatic North America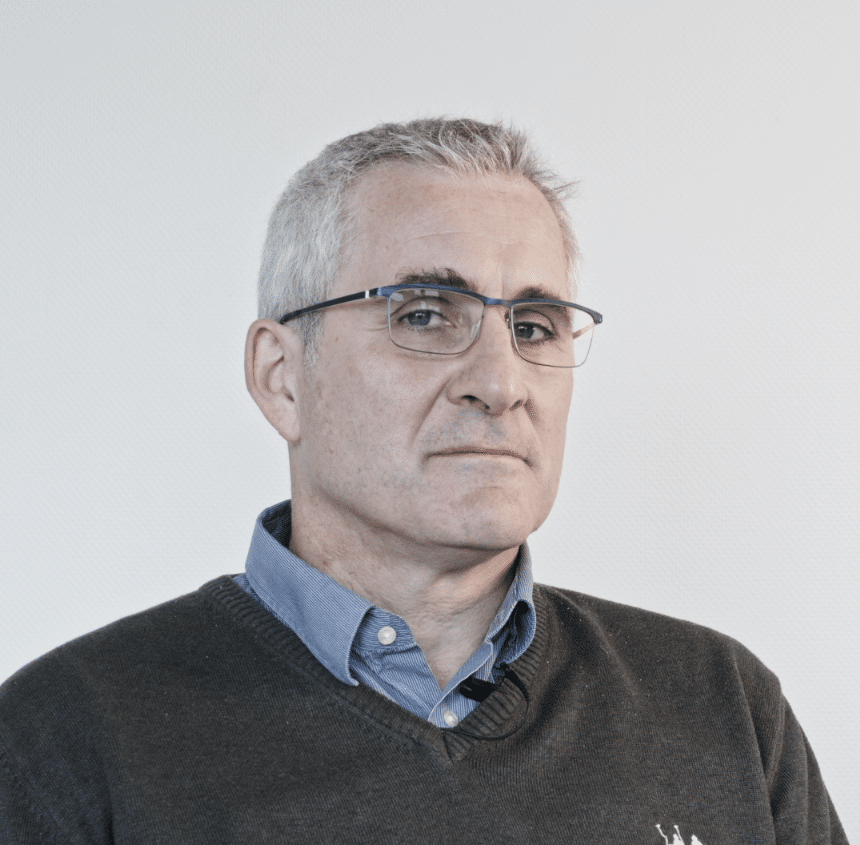 BEAM is also a tool for...